Detection Services
Delta Canine Services is dedicated to providing the BEST in discrete and confidential Narcotic Detection in your home, school or business throughout Arizona. We use the latest and most advanced methods of training our dogs for narcotic detection.
As a private company, you may call us in for any type of controlled substance search, even routine checks. Unlike law enforcement agencies, we are not restricted to come with probable cause and a search warrant. We can come anytime you ask us to conduct a canine search. And since we are a private company we are not required to make an arrest for finding illegal narcotics.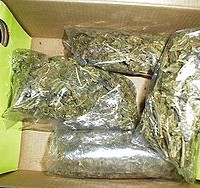 Our canine Detection Team will search for illegal substances such as marijuana, cocaine (powder and crack), heroin, MDMA (ecstasy), and methamphetamine (crystal meth).
Delta Canine Services, a private company, works confidentially with Parents, Business owners and management and school administration. . If the presence of any illegal narcotics is indicated by our trained canines during a search; our personnel do not touch the illegal narcotic or open anything that the items are being kept in. But rather your administration open and identify the contraband and the school administration decides how to handle the situation internally and discreetly. For more information, please contact us and we will schedule a consultation at your home, business or school.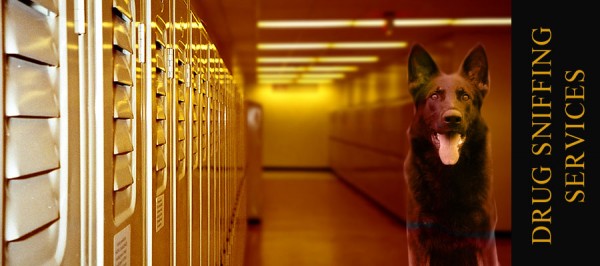 For more information please call 866.K9.Delta (866.593.3582)
or click here to contact us via email.